Consultants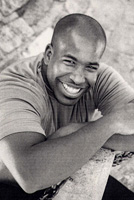 Robert "Sid" Sidbury
Sid graduated from Lock Haven University of Pennsylvania with a B.S. in Fitness management. He is certified through NASM (Personal Trainer, Integrated Flexibility Specialist), NSCA, and is pre/post-natal certified. He played football and baseball in college, and worked at Penn State University as an Assistant Strength and Conditioning Coach. He has experience in high intensity training, strengthening, toning, and weight gain/loss from beginners to advanced. Sid has had the honor of training Miss Universe, Miss USA & Miss Teen USA (2004, 2005, & 2006). He has also had the distinction of working with numerous professional athletes in the NFL and NBA. Sid's philosophy: Some people dream of success while others wake up and work at it.
email Sid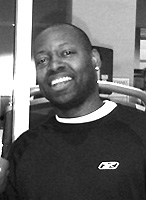 Andre Britton, Basketball Specialist
Coach Andre Britton, a native New Yorker, is considered one of the top private coaches in the game. He has worked with numerous NBA players and other professional basketball players. As a basketball consultant, Britton has teamed with countless celebrities and entertainers.
Under the tutelage of coaches Stan Dinner and Evander Ford, Britton played organized basketball in 1982 while attending Benjamin Franklyn High School in Manhattan. As a member of the Benjays, Britton was the starting shooting guard on a squad that went 27-2 (top 10 ranking in the country) and won both the citywide and state titles. Additionally, Britton made honorable mention all-city in just his second year of playing organized basketball. The following year, he finished his senior year at Georgia Christian School in Valdosta, Ga., in which he played for the great Mike Roller. Britton was the starting point guard on a squad that went 33-0, breaking the second national all-time consecutive win record at 118-0. Britton received many honors during his senior year, including player of the year, all-region and all-state selection, as well as MVP in both the regional and state championship games.
Britton began his college basketball career at the University of New Mexico in Albuquerque, where he played from 1983-1984. A year later, he transferred to Mercer County Community College (MCCC), located in West Windsor, New Jersey. While at MCCC, Britton played for junior college Hall of Famer Howie Landa. For two years, Britton was captain and starting point guard where he made numerous all tournament teams. During his career, he was regarded as one of the best guards in the country.
After a brief stint in Europe, Britton worked as an actor and held various positions in corporate America before realizing his true calling was coaching. After answering his calling, Britton began working with his brother's company, Dbrittsports, a small company that facilitates summer professional basketball leagues, high school divisions, and basketball camps for both boys and girls. Britton's greatest joy is working with youth. Today, he can be found helping countless middle school and college students reach unparalleled new heights.
email Andre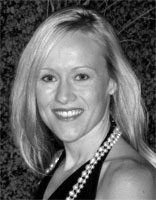 Danielle M. Schupp RD, Registered Dietitian
Danielle Schupp RD, is a registered dietitian and sports nutritionist practicing in New York City since 1994. Before opening her practice at The Reebok Sports Club/New York, Danielle worked as a nutrition consultant to the New York Health and Racquetball Club and as nutrition director at Channelfit.com, an internet-based corporate wellness program.
She has appeared on numerous television segments including Entertainment Tonight, Eyewitness News, ABC News Now, "Live" with Regis and Kelly, BusinessWeek Today and Reebok International for her expertise in nutrition. In addition, Danielle has contributed to numerous published works including, City Babies and Beautiful Skin as well as Eating Well, ESPN Magazine, Fitness, Forbes.com, Modern Bride, Marie Claire, OK magazine, Redbook, Shape, Self and SW magazine articles. Her success and reputation has earned her the respect of athletes, dancers and professionals whose careers depend on their appearance, health and performance.
She obtained her degree in dietetics from Cornell University in 1994 and completed her dietetic internship at Columbia University in 1996. She also holds a Weight Management Certification from the American Dietetics Association. When working with clients, Danielle believes in creating an original program tailored to each client's individual nutritional needs, lifestyle and overall health goals.
email Danielle